Every girl needs a well constructed snood in their wardrobe. I am personally a huge fan of
Arthelias Attic's
snoods. They are crafted from a 1942 pattern, using high quality lightweight fine fingered yarn. Each snood comes with a matching grosgrain ribbon at the top which is pinned on so it can be removed if you prefer.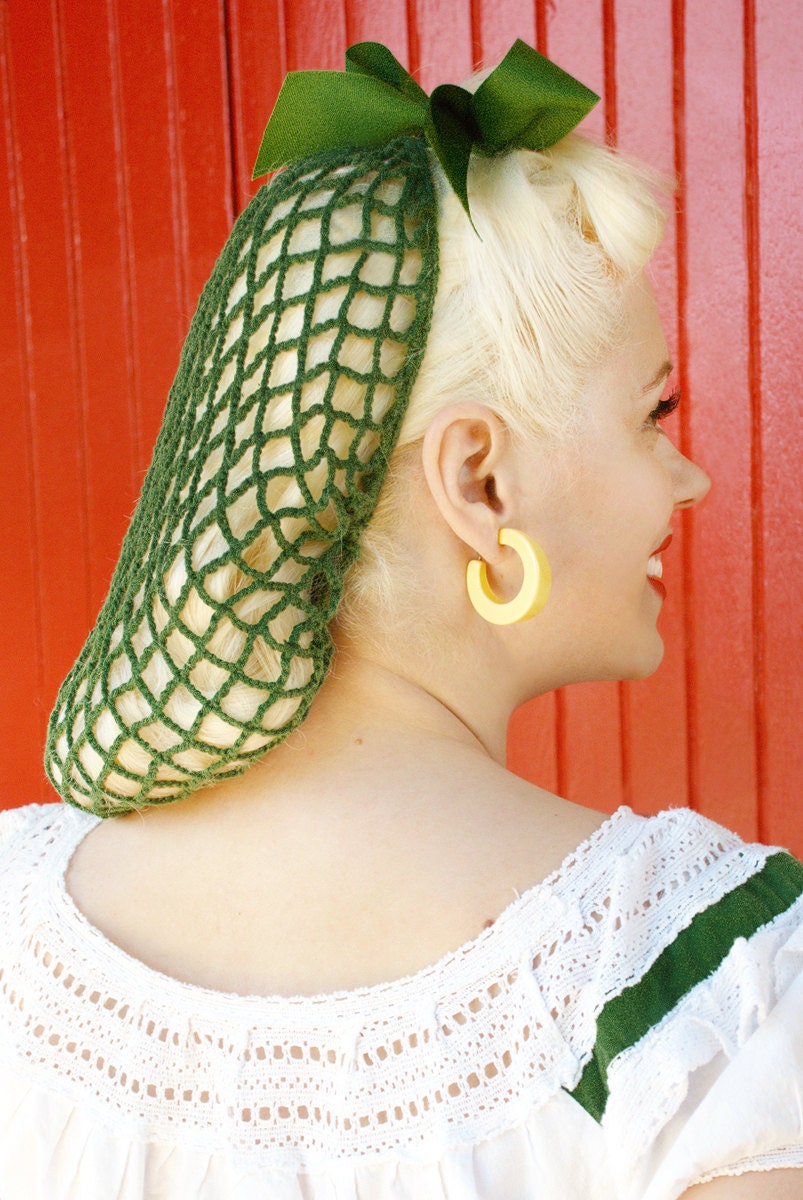 this is one of her green one's I just wonder if I have enough hair to foll one out.
Rules for entry:
1. You must be a blog subscriber.
2. You will need to post something on your blog about the giveaway.
3. Leave me a comment below to let me know you want to be entered.
Entries will be taken until January 14th. The drawing will be held on January 15th.